For those that are interested, I wrote a Bonus Guide to supplement the new (and AWESOME) training from Erica Stone called One Hour Affiliate.
I have been asked by many HOW to get my Bonus Guide…so this page will provide your options.
Option #1 – Get My Bonus Guide for FREE
If you purchase One Hour Affiliate through my link, you will get my Bonus Guide for free.
==>>  Purchase One Hour Affiliate through this link and get my Bonus Guide for FREE
After purchase, you will be able to download your Bonus Guide on the same Warrior Plus page that you go to in order to access your purchase of One Hour Affiliate.
Option #2 – Already bought, but NOT through my link
Due to many requests, I am offering my Bonus Guide for sale for those that already bought.
This is very unusual for me – I've never offered a Bonus Guide for sale before, but when enough people ask, I'll do it  =)
So, if you already own One Hour Affiliate and you want my Bonus Guide…
Just click below and you can buy your copy of my OHA Bonus Guide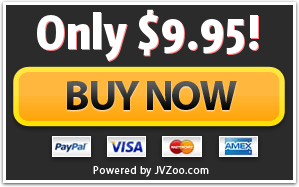 About the Bonus Guide
I wrote this Bonus Guide to be used as supplemental training to go along with Erica's One Hour Affiliate training.
Every time I buy and review training, I always find myself thinking of things that I, personally, based on my own experience, would do differently… or additional info I can add to enhance the training.
Sometimes, those thoughts turn into Bonus Guides like this one.
I don't offer random cr@p bonuses just for the sake of of saying I offer a bonus.  (I hate cr@p bonuses…lol!)
If I have something to add to ENHANCE the training, or tool, or whatever someone buys through me, I will offer it.  In this case, I didn't realize that my thoughts would be beneficial to my One Hour Affiliate customers until I saw the problem happening to those using it.
One Hour Affiliate is fantastic training – what you're taught to do does NOT cause blogs to be deleted.  In fact, the training guide and the strategy are EXCELLENT!  Something anyone CAN do…and in my humble opinion, something everyone SHOULD do.
VERY newbie-friendly and extremely detailed and well-written.
It's fast, it's easy…does not require keyword research or any advanced skills (how refreshing!).
Bottom line, It is perfect for beginners…and just as perfect for those with experience yet looking to increase their Amazon affiliate earnings.
This Bonus Guide from me is not needed to put the One Hour Affiliate strategy into action. Her training is 100% complete without it – Erica left nothing out and is always available for help and she is very clear about things you should… and should NOT do.
Thing is, Google owns Blogger/Blogspot…and they are known to delete and suspend blogs quite often.  Many times these are 'false positive' actions and can easily be reversed by asking for a human review.
The Bonus Guide content is my PERSONAL steps that **I** take to prepare my new Blogger/BlogSpot blogs and to help prevent them from being suspended or deleted for spam or any other TOS violations.
It is not guaranteed that your blog will never, ever get get flagged – these are simply the steps and the system/method I follow to keep my blogs on the safe side (the steps that have worked for ME).
What's IN the Bonus Guide?
Easiest way to give you an idea of what is in this Bonus Guide is to just let you read the first few pages so you can decide if it will be helpful to you.
==>>  Read a quick 'Sneak Peek' inside this Bonus Guide (opens in a new window)
If you want even more info, here is an online version of the email I sent out to my folks:
==>>  Read that email here
note: the 'Sneak Peek' that I refer to as attached to that email is the same as the Sneak Peek link above.
Can I Buy This If I Don't Want/Don't Have One Hour Affiliate?
Well, sure… if you really want to.
You won't get any of the One Hour Affiliate Training from my Bonus Guide, but if you do a lot of affiliate marketing using free Blogger/Blogspot blogs, or you plan to, and you'd like a peak inside the way I set up and start a new blog there, feel free to grab a copy.
But I HIGHLY recommend buying One Hour Affiliate.
You will learn a great, fast, easy, and no-cost way to market your Amazon links (or other affiliate links)…and you'll get this Bonus Guide for free.  Just make your One Hour Affiliate purchase through this link.
Above all – don't just get and read the training… don't just get and read my Bonus Guide…
DO IT!  Follow through, take action…rinse and repeat.
It doesn't get any easier than One Hour Affiliate.
Have fun with it!
Jennifer
~PotPieGirl
More Training from Erica Stone that I HIGHLY Recommend
Erica puts out exceptional training and forward-thinking affiliate marketing strategies – especially for Amazon affiliates.
I have yet to read anything from her that I did NOT just love – it's all so good, clear, concise, always up-to-date… and lots of pictures…lol!
But here are three guides from her that I recommend all Amazon affiliates read and follow:
 Ninja Reviews – If you struggle at all with writing really good product reviews that rank for lots of keywords, this guide is strongly recommended.
 The Monetized Life – The most brilliant – and easiest – niche EVER.  I love this strategy!
 Deck Their Halls – Every Amazon affiliate should be in this unique holiday niche – it's a big money-maker!